Demilich
Booking info, and about the pages
These official Demilich pages haven't been updated for a very long time, and they look and feel pre-historic. And Google hates them. I forgive you and understand you, Google.
We'll give the site a re-design as soon as possible. In the meantime, book us for your live shows and festivals:
20th Adversary of Emptiness 3-LP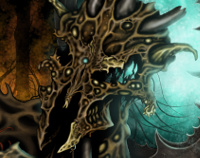 The Demilich demo compilation will not only be a demo compilation, but will also include Nespithe. Everything we've recorded, from 1991 to 2006, in one package, with old and new artwork, available in winter 2013 as a 3-LP and 2-CD. Both through Svart Records.
Merchandise back in sale!
A new batch of Demilich shirts is ready for sale at Record Shop X. Currently there's the classic design in T-shirt, long-sleeve, and for the first time also in zipper hoodie! When the sales start rolling, I'll also order more of the other styles, and patches + other shit.
This also means Demilich stuff moves from An Entity Shop to Record Shop X, completely. The good thing is that you'll be getting your stuff a lot quicker, the bad thing is that it costs more now. I'll try to keep the prices as low as possible, though.
An Entity Shop will still stay there, and will have possible surprise sales and stuff that I won't give away for sale to anyone else.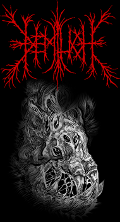 Web store open!
Demilich merchandise is back in sale, so head at An Entity Shop.
Shirt sales and compilation albums delayed again
I still haven't managed to get the new shirt sale system out, and the compilation albums haven't been finished, yet. I'll continue to get things done when I return from my vacation in Europe.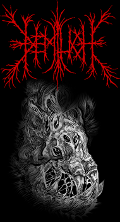 New T-shirts, long sleeves and hooded sweatshirts have been printed
The new shirts have been printed. To see what'll be for sale, head at the merchandise section. Prices and ordering info will be updated there later.
Another final gig
(Updated 2010-07-17: The gig day and time confirmed)
(Updated 2010-05-07: Line-up change)
Due to an old promise I had personally made, Demilich will play another gig. We can be seen in Jalometalli Metal Music Festival (Oulu, Finland) in 13-14 August 2010.
This may be an abomination to those who thought they were on our last gig in 2006. However, now you will be able to experience that once-in-a-lifetime opportunity again. If you feel betrayed, there are many ways to not hear and see, and our hot line will be willing to help you for free.
Those who have been sorry for not seeing us live have no excuse anymore.
To-be-FAQ:
1. So, you sold out for money.
Yes. If you consider getting money for gas, free tickets for the festival, and free accommodation for the whole weekend, we definitely sold out.
2. How old was the promise?
Old enough to make me feel obliged to do this.
3. Will you be doing more gigs?
No.
4. Is this definitely the last gig, then?
Most probably.
5. Which day will you play on, Friday (13th) or Saturday (14th)?
Due to my overwhelming superstition (of course) and fundamentalistic religiousness (yeah, sure), we have always tried to avoid playing on Friday 13th (yup, definitely). The gig is now confirmed and will happen between 7:45PM and 8:45PM on Saturday, 14 August.
6. What's your line-up going to be?
The Nespithe-era line-up, with Corpse replacing Ville. So, we're back to two guitars again.
Nespithe CD reissue
Xtreem Music has re-released Nespithe as a CD. "The Four Instructive Tales ...of Decomposition" demo is included on it, just like with the 1996 European release. You can order yours at their site or at Record Shop X.
Nespithe LP
Xtreem Music has released Nespithe as a 12" LP, red vinyl with black splatters. You can order the vinyl at their site or at Record Shop X.
The compilation albums
They will come out, eventually, and hopefully this winter/spring (2009). The mailing list for notifying on them has over 1200 emails, so the 397 copies of the LP will definitely be (randomly) sold only to those on the list. So, adding your email address is recommended.
Rarities
Two rehearsal tapes added to the Down section.
v34ish6ng/van2s1ing
The upcoming compilation CD and LP will be released this year (2007 now, in January it will be 2008). If you want to get more info, add your email address in the Prod section.
The final gig
The final Demilich gig is set to 2006-07-22, in Henry's Pub, Kuopio, Finland, with Deathbound supporting us. We'll play the whole Nespithe album, the new song, two songs for the first demo, and a the two unreleased tracks. Don't miss it, as we will never be back again. No tickets, but the age limit is 18.
MySpace
The Demilich MySpace page isn't run by the band, and the owner of it doesn't even publish the messages that tell about the fact. Also, the gig schedule there is an outdated mess. I don't really care about it, but still, remember that the most current info on the gigs can be found here and at the forum. And if you really need to use MySpace, head at my MySpace space.
The States (updated: 2006-05-02)
We're coming to play in your backyard (if you happen to have an US club there.) Here's what the current list of US gigs looks like:
After getting back to Finland, we'll play the last gig in Kuopio. The band will split up then.
The States
If all goes as planned, we'll play in Maryland Death Fest on May 2006. We may have other gigs in the USA, too, but nothing's as confirmed as the MDF one now. That will also be the last chance to see us, except for the final gig in Kuopio that we'll arrange after it. The band will split up then, and if the US gigs fail, even earlier.
We'll keep you informed if something changes. This announcement was made so that you won't spend lots of cash for our gigs in Finland on September/October.
And another gig
Okay, the gig in Turku won't be our last. We'll play in Helsinki (Finland) on October 1, with Centinex, World Below and Ghost Guard.
Piggy
I'll never stop appreciating the way you played.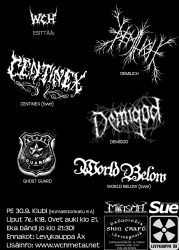 Another gig
Demilich will play live in Turku (Finland) on September 30, with Demigod, Centinex, World Below and Ghost Guard. Remember that any gig can be our last.
Upcoming albums
If you want to hear about the albums first, go to Prod section and add your email address there.
Gig frequency: once in twelve years
Demilich will play its first gig since 1993 on 4th May in Kuopio, Finland. It'll be a short set only, meaning 3-4 songs. The gig is a part of Deathkampen 3 tour, and the other bands on it are Grave (SWE), De Lirium's Order and possibly Deathchain.
v34ish6ng 0f emptiness / em9t2ness of van2s1ing
Demilich is not back, but we've been doing something behind your backs.
There will be a CD called "v34ish6ng 0f emptiness" and an LP called "em9t2ness of van2s1ing". They'll mainly consist of the familiar demos, but we've been practicing for the recordings of extra material. We'll record two rehearsal songs from 1992 (one for the CD, another one for the LP) and one completely new song (for the CD only).
The LP will be limited to 397 copies, each autographed and numbered, and no more copies will be pressed, ever. The CD has no such limits.
The release dates will be announced later. We're talking about spring 2006, though.
We've also practiced some of the old songs. Even if we're not going to start throwing gigs everywhere, we will have a couple of them. The dates and places will be announced when all's certain.
This won't last long. After a while, we'll leave the band and you alone, and go on with other projects. At least that's the plan. 99.9% sure, as I've said before.
In case you have questions, or if you want to tell us how much this all stank and will stink, go and write a message.
How and why
During last five years I've received propositions about releasing the demos, both on vinyl and CDs. I disliked the idea, but finally (and quit happily) gave up on one condition.
Since 1995, I've felt Demilich never came to an end. It simply floated away. I wanted to finalize it. Albums with mere demos wouldn't feel like a proper end, so I required that we get to record something old and something new to end it all up with. We couldn't have achieved a suitable end back in 90's, so we'll give it another try now.
Some people wanted us to come up with a new album, but that would be too much. I don't really want to mess up with the history that much. Some people wanted us to do nothing, but unfortunately that didn't fit in my views on what Demilich has to be in the end. Mr. Tr00 Kvlt Member, you can simply ignore these albums and imagine we never did anything new.
All in all, Demilich is not your project. It's ours. It's okay to like it, or dislike it, but you cannot dictate it. I'd hate myself if we went on doing material and touring for years, but I'd also hate myself if I didn't try this. It's either a good suicide or a bad suicide, and we'll find out about it soon.